Mr. Bungles gets the kids laughing and having fun with his juggling and magic-comedy show.
Basic comedy show starts at $300
For a very special event, choose from these options and the kids will have a ball!
PARTY OPTIONS
Bubble Hoop – Imagine your kids inside a bubble! This option is available year round. One to six kids can get inside a bubble for a great photo opportunity and a wonderful memory. This works really well indoors. The special bubble formula, only available from Party Talent, makes amazing bubbles and the kids have a great time. Self-contained system with a tarp and a blanket provides instant cleanup.
Bubble Station – Huge wands and huge bubbles allow kids to have fun and create bubbles bigger than themselves. The bubble station works well outside, or in a garage if there is rainy weather. The kids will have a blast, and feel like a superstar as they proudly show you their amazing bubbles in the air!
Parachute Games – Depending on the number of kids, a 20-foot or 24-foot parachute is used to play all kinds of fun games. The parachute games are very physical and great for active kids who love to have fun. Both parachutes are professional quality with handles and see through safety windows.
Pre-Made Balloons – Mr. Bungles makes hundreds of creations out of balloons that the kids love including animals, hats, flowers, superheroes, monsters, aliens, mermaids, and much more. To avoid long lines at a party, balloons are often pre-made. The kids can watch Mr. Bungles create a few things at the party, and then get a balloon right away without waiting and getting bored. To make creative balloon sculptures at an event takes 2-5 minutes per person. Pre-made balloons are a great solution.
PACKAGES WITH MR. BUNGLES
From $375 – $600 for Local Parties
Pricing subject to location, number of children and type of event. Please call (203) 846-2000 for specific details.
Platinum: The platinum "Talk of the Town" package contains the comedy show and all four party options, and includes a free ½ hour, for a total of 90 minutes of fun! – $600 (saves $75!)
Gold: The gold package (the most popular) consists of the comedy show, and comes with three of the party options, and a free ½-hour, for a total of 90 minutes of fun! – $525 (saves $75!)
Silver: The silver package consists of a 1-hour comedy show and 2 options. – $450
Bronze: The bronze package consists of the one-hour comedy show and 1 option. – $375
Build Your Own: You can add many other options, such as face painters, caricature artists, walk around magicians, balloon artists, cotton candy, sno-cones, or more time at an event. Call us with your requests, and we will work out a special package just for you.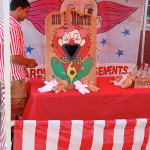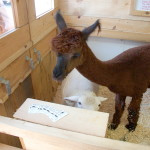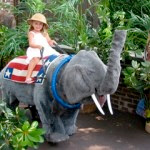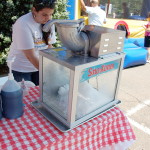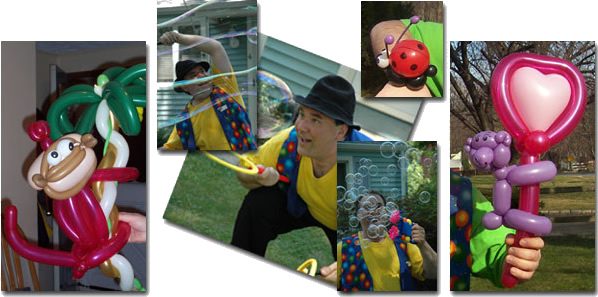 "You know you had a great party when children don't want to go home! Mr. Bungles was great and the original balloons he brought were well worth the extra $$."
– Molly Higgins
"You were perfect for our party – the kids had a great time – they were all entertained and well behaved. Having the balloons done in advance was great!"
– Tvonne O'Kane