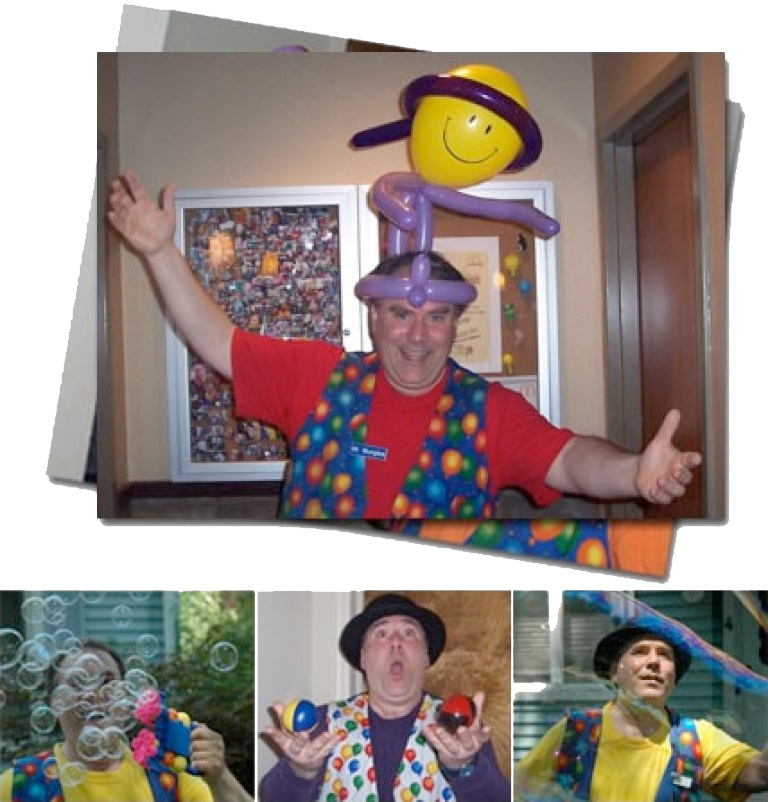 For HUNDREDS more references, click here.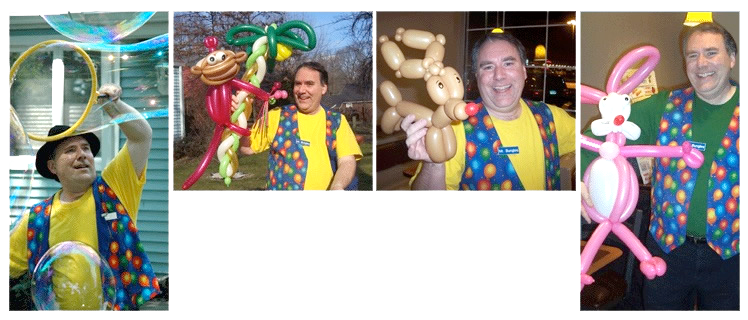 Mr. Bungles is a professional, full time children's birthday entertainer and has performed over 4000 shows since 1996. The kids love Mr. Bungles and will laugh and have a great time! As a birthday party magician, the kids will laugh, giggle, and have a wonderful time with his comical magic and juggling show. His balloon animals will amaze and delight, and the kids will have a great time, even going inside a bubble! People who know Mr. Bungles book up to a year in advance although sometimes last minute bookings, even days away, may be possible.
Call 203-846-2000 to check availability and click here for online booking information.


Juggling * Magic * Crazy Props * Guitar Music * Games * Balloons * Parachute * HUGE Bubbles*
Why should I book a party with Mr. Bungles?
Goody bags are free with all birthday parties with Mr. Bungles.
Includes a magic color changing pencil  and party information.
Available for:
☆ Birthday Parties ☆ Corporate Events ☆ Fund Raisers ☆ Grand Openings ☆ Restaurants ☆ Christenings ☆ Weddings ☆ First Communions ☆ Holiday Parties ☆ Carnivals ☆ Festivals ☆ Fairs ☆ Special Events ☆ Amusement Centers ☆ Country Clubs ☆ Day Cares ☆ Community Events
Any time you need a good laugh!