Having a Holiday party? How about a Santa visit?
Call (203) 846-2000
You can have Santa visit in CT or NY and meet Santa at your house or company event. Get ready to shake hands with Santa, hear Santa stories, take pictures with Santa, sing Christmas Carols and have the best holiday party ever! Enjoy the beaming smile on your child and create a memory that will last a lifetime.
If you live in CT or NY, Santa may be able to visit you this year. Plan ahead if you can. Santa is found in malls, company parties and at day cares and for some especially good children, the lucky ones can even meet Santa at their home.

For Santa References, click here!
Your Santa visit will make your Christmas celebration the best holiday party ever.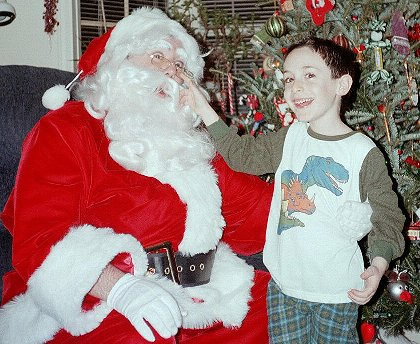 Santa changes his visit with every booking, depending on your needs.
Santa tells stories, leads carols, and entertains children with a wonderful, sincere & gentle approach. A personal Santa visit in CT or NY will make your holiday event truly memorable.
Santa can hand out presents, take photos with the children and even pre make balloon sculptures of reindeer, candy canes, Christmas Wreaths, Christmas hats and more so all the children can have a fun balloon sculpture to take home.
For several years, Paul Mordoff has brought Santa to many Company Events, Day Cares, Catering Halls, Private Parties, Special Promotions and more.
The staff at Party Talent, LLC. Party Talent make all the arrangements for Santa, Mr. Bungles and more. Sometimes they even arrange for Mr. Bungles and Santa to be at the same event. Santa will be hard to reach this year so please book your date as soon as possible.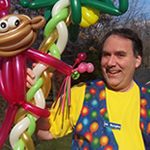 As a full-time entertainer and professional actor appearing on stage, TV, films and commercials, Paul Mordoff, has been seen many times in disguise. He has played multiple roles including many of your favorite cartoon characters and is often found at birthday and holiday parties as Mr. Bungles and more.
The entertainer, through special North Pole connections, is once again able to coordinate Santa visits this year for the holidays.