PONGO LOVES TO CLOWN AROUND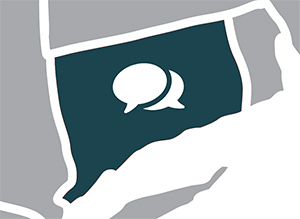 Party Talent, LLC. is known throughout Connecticut as one of the funniest and most entertaining clowns around.
A great hit at birthday parties, carnivals, fairs and day care centers, Pongo also brings smiles and good humor to company events and grand openings.
His talent for improvisation and his easy rapport with children, combined with skills at juggling, magic and balloon sculpture, ensure that everyone has
a great time.
In a typical performance day, Pongo, who is sometimes booked a year in advance, may have several birthday parties, or perform for several hours at a
big event, such as the SONO Arts Festival in Norwalk or at an amusement center like Smiles in Milford, where he performs regularly. He fills a birthday
party with tons of giggles and belly laughs, and is often asked to perform at company picnics and catered events.
After graduating from college with a degree in Theatre Arts, Pongo started his career
with a singing telegram stint that had him dressed as a gorilla, cartoon characters, and clowns in offices, restaurants and weddings.
This led Pongo to settle on clowning as his true love, and
he now has his own clown business, as well as a production company that tours elementary schools with full
productions. He recently filmed a commercial for Career Resources that is being shown on multiple cable stations in Connecticut.
Pongo the Clown is an amazing performer and has been called the best investment to insure a successful event.
After watching Pongo perform, it becomes obvious that clowns do add a lot
to our lives. For more information call 203-866-0543.